Tobias again in advance of the Golden Globes attended the BAFTA Los Angeles Tea Party.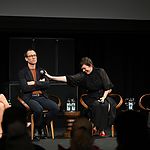 In advance of the Golden Globes Tobias attended a SAG screening of THE CROWN.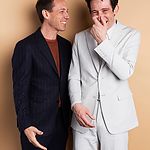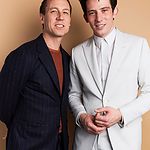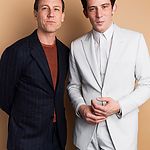 Hello and welcome to TOBIAS MENZIES ONLINE a fansite dedicated to the talented actor and activist TOBIAS MENZIES best known for his roles as Edmure Tully on GAME OF THRONES, Frank Randall and Captain Black Jack Randall on the history hopping series OUTLANDER, Captain James Fitzjames in THE TERROR, Marcus Junius Brutus on ROME, Nathaniel Bloom in THE HONOURABLE WOMAN, Geoffrey Dromgoole in THE NIGHT MANAGER and currently being seen as Prince Philip on THE CROWN. The aim of this webiste is to provide the most up-to-date information on Tobias' career, public appearances, and other things related to his public life.
It is to my shame I didn't put this site up sooner after first discovering Tobias as Villiers in CASINO ROYALE, and again discovering him as Edmure Tully on HBO's GAME OF THRONES. However, he came full stop to my attention in the dual roles of Frank Randall and Captain Jonathan Wolverton "Black Jack" Randall on the STARZ show OUTLANDER along with his co-star Sam Heughan, however, there is a sizable site already dedicated to Sam and I didn't want to step on toes. It was to my shock there were no sites dedicated to Tobias. So this site is it. Please come back often to check out the various things I will be getting up on the site. Which brings me to the fact there's nothing much up as you can see. I'm hoping to take you along as this site grows. So please keep track of the site on our Twitter account at Tobias Menzies Online On Twitter for any notifications and updates.