Tobias Menzies ('Outlander') deserves an Emmy nomination because 'poor Frank is overdue for some love,' say 93% of fans
30 April, 2018 | Written by Daniel Montgomery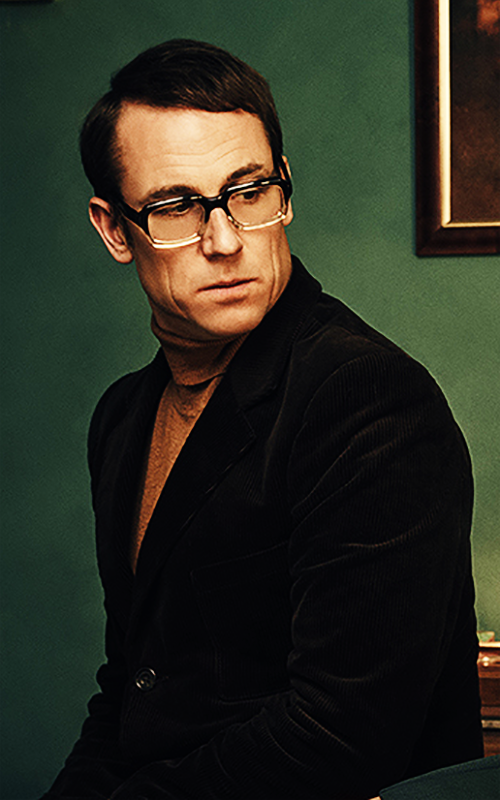 Tobias Menzies said farewell to "Outlander" last season on his way to greener pastures — or, more golden pastures as least as he's about to don "The Crown" as Prince Philip in season three of the Netflix series about the British royal family. Menzies played the devoted Frank Randall and his evil ancestor Black Jack in "Outlander" until Frank's death last fall in the season three episode "All Debts Paid." Now our readers think he deserves an Emmy nomination because "poor Frank is overdue for some love." Scroll down for our complete poll results.
A whopping 93% of readers said Menzies deserves an Emmy bid for his final three episodes of "Outlander." And it might just happen since being cast in a leading role in the Emmy winning "Crown" has raised his industry profile significantly. But he's already been well known by his peers, even if he hasn't always been a household name. The ubiquitous character actor has been featured in TV programs like "Getting On," "Black Mirror," "Doctor Who," "The Honorable Woman," "The Night Manager" and "Game of Thrones." The Emmys often love journeyman actors like that, as evidenced by past Drama Guest Actor wins for Jeremy Davies ("Justified," 2012), Joe Morton ("Scandal," 2014), Reg E. Cathey ("House of Cards," 2015) and Gerald McRaney ("This is Us," 2017).
Menzies already earned a Golden Globe nomination for Best TV Supporting Actor for his performance in the first season of the show, which is especially impressive since that category combines performers in dramas, comedies, movies and miniseries. But the Emmys haven't been as welcoming to "Outlander" thus far. The show earned three Emmy noms over the course of its first two seasons, for its music composition (2015), production design (2016) and costumes (2016). None of its actors have yet been recognized. In fact, only one actor from the Starz network has ever been recognized with an Emmy nomination: Chiwetel Ejiofor (Best Movie/Mini Actor for "Dancing on the Edge," 2014).
But fans say it's time for "Outlander" to end its Emmy "droughtlander." Do you agree?
Be sure to make your Emmy predictions today so that Hollywood insiders can see how their TV shows and performers are faring in our odds. You can keep changing your predictions as often as you like until just before nominees are announced on July 12. And join in the fun debate over the 2018 Emmys taking place right now with Hollywood insiders in our television forums. Read more Gold Derby entertainment news.