Outlander's Tobias Menzies on Preparation and the "Most Precious Commodity" of Filmmaking
15 February, 2017 | Written by Chris McKittrick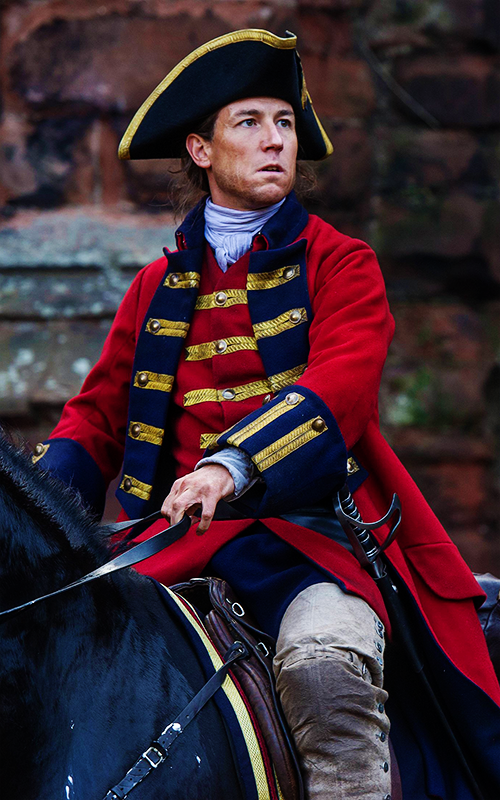 "Time is the most precious commodity during filming and everyone's kind of fighting for it" – Tobias Menzies
Tobias Menzies has a long list of credits — including Casino Royale, Atonement, and the recent Underworld: Blood Wars — as well as his roles on Outlander and Game of Thrones. Many of Menzies roles are supporting ones, which means he has to be used to working as a character with limited screentime. Speaking with Interview magazine, Menzies spoke about his approach to playing supporting characters.
When asked if he has to have a full backstory for a supporting role, Menzies responds:
It really varies. If you have the luxury of a longer lead-time, then you have more of that background work. It can be some of the hardest work you do, actually, just going in for just a matter of days or a day on a project. It's hard to get your feet under the table and get the tone of the piece and what everyone's trying to do. I remember going in and doing just one day on the film Atonement. It was the scene with James McAvoy where he meets my character on the Normandy beaches—just one scene, and probably a page and a half. I arrived to be told that that page and a half was at the beginning of the three-minute, single-track single shot, which would take in the whole beach and 2,000 extras. It was a huge crane shot beginning with this dialogue between James and I. [I'd] only just met everyone, so you have to be so fleet of foot. It was a big thing to go into. You really earn your money on those days.
Time is the most precious commodity during filming and everyone's kind of fighting for it. Someone famously said, "You get paid to wait and the acting is free," and you have these intense bursts of concentration where you have usually just a few handfuls of takes to get what you need. With a lot of TV, that can result in actors having to arrive already having planned what they are going to do, and the possible danger of that is it's a bit pre-packed. One of the great luxuries when you have a bit of time is that you can give yourself a few different routes through a scene and that gives more options in the edit. You hear tales of actors like De Niro getting 50 takes—I've never come even close to that, so I look forward to that day. [laughs] Maybe I'd be freaked out.