Outlander's Sam Heughan and Tobias Menzies open up about that rape scene
22 July, 2016 | Written by Staff Writers at Scotland Now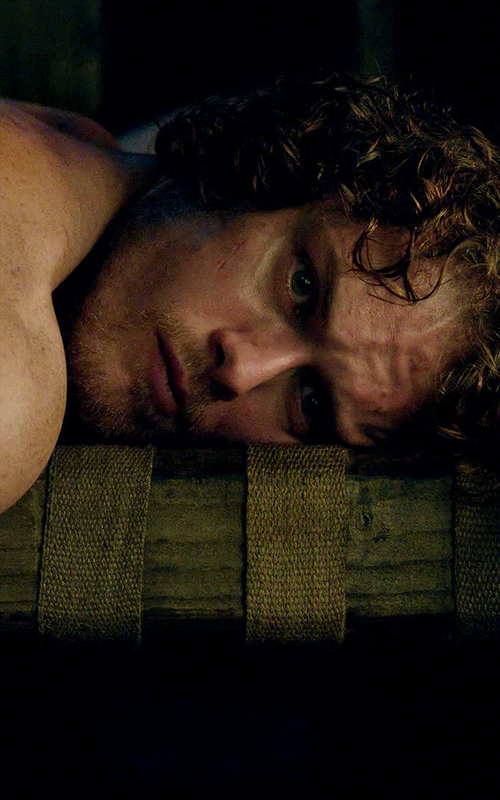 THE pair, who play Jamie Fraser and Black Jack Randall in the show, have opened up about the gut-wrenching scenes in Season 1 and how they prepared for them.
IT was the gut-wrenching scene that sent shock waves through the Outlander community.
The dramatic final episodes of the time travel series' first season saw Black Jack Randall torture and sexually assault Jamie Fraser in a prison cell.
The performance of actors Tobias Menzies and Sam Heughan in the episode, Wentworth Prison, led to the former being nominated for a Golden Globe Award – while there was much outcry after Scots actor Sam was snubbed.
And ahead of the show's return in April, the the pair have opened up about the harrowing and psychologically challenging scenes and how they prepared for them.
Sam, who plays Jamie in the Starz series, revealed they "approached it like a play" because of their theatre background and made "any adjustments that were needed".
He told Entertainment Weekly : "It's not about rape. It's not about the act at all. It's about two men battling their wills to beat each other. Obviously Claire is involved in this so it's about honour. It's about a man's word and this battle that's been going on between these two characters ever since day one when Black Jack Randall started this never-ending battle. It's kind of epic and it continues throughout season 2."
Tobias revealed the pair "kept to ourselves between shots", but had a "fair amount of trust" after the amount of time spent working with each other.
He also said that Jack's feelings for Jamie are of intrigue rather than hatred and that the chilling assault had "some sort of sadistic quality".
The English actor said: "One of the things that we ended up deciding is for Jack to unravel Jamie in some way. He intuits that Jamie is built on Claire. She is Jamie's safe place.
"In that scene when Jack is sort of leaning over him, trying to get to him, Jamie is saying Claire's name. That's when Jack understands how that is the person he has to contaminate. It's all about, in some weird way, embodying Claire. If he can poison that relationship, then he can undermine who Jamie is in a very profound way."
Outlander author Diana Gabaldon recently discussed the dramatic events and admitted the scene is "in no way gratuitous".
But she believes television has matured to handle "emotionally complex and very emotionally honest kinds of material".
Diana told RadioTimes : "It's just a very long very complex book. It's a very honest one and frankly, 20 years ago nobody could have done something like that on the screen so in a way it's the result of television having matured to the point where it can take on these very emotionally complex and very emotionally honest kinds of material."
She added: "They filmed those scenes pretty much straight out of the book – the scenes in the prison and so forth – and in the book it builds, this conflict which is actually a triangle you might say amongst Claire, Jamie and Black Jack Randlall and you see it developing, the dimensions and aspects, through the entire story."
Outlander Season 2 is set to premiere on April 9 in the US, with fans in the UK able to see their favourite characters just one day later on Amazon Prime.