'Game of Thrones' Alum Nabs Dual Role in Starz's 'Outlander' (Exclusive)
08 August, 2013 | Written by Lesley Goldberg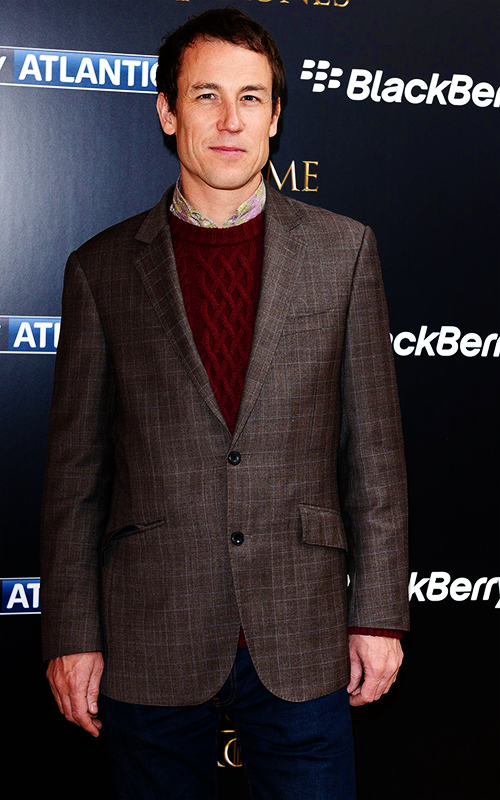 Tobias Menzies will play Frank Randall and Jonathan "Black Jack" Randall in Ron Moore's adaptation of Diana Gabaldon's best-selling novels.
Starz's Outlander adaptation has cast one of its heaviest roles.
Game of Thrones and Rome star Tobias Menzies has nabbed not one but two roles on the cabler's adaptation of Diana Gabaldon's best-selling novels, The Hollywood Reporter has learned exclusively.
The drama, from Battlestar Galactica's Ron Moore, revolves around Fraser (Sam Heughan), who strikes up a passionate affair with Claire Randall, a married combat nurse from 1945 who is mysteriously swept back in time to 1743, where she is immediately thrown into an unknown world where her life is threatened. When she is forced to marry Jamie Fraser, a chivalrous and romantic young Scottish warrior, a passionate affair is ignited that tears Clarie's heart between two vastly different men in two irreconcilable lives.
Menzies will play both Frank Randall and Jonathan "Black Jack" Randall. Frank is Claire's 20th century husband and a professional historian with a particular interest in the 18th century and his own genealogy. Frank and Claire are reunited in 1945 after being separated by the war and rekindle their relationship when Claire disappears. Jonathan, meanwhile, is Frank's dark and violent ancestor from the 18th century and a captain in the English Army posted into Scotland during the rebellion.
Menzies plays Edmure Tully, the heir to the House of Tully of Riverrun on HBO's Game of Thrones. The character was last seen disappearing during the brutal Red Wedding. His credits also include playing Brutus on HBO's Rome. The theater actor's credits also include Casino Royale and Sundance Channel's upcoming mini The Honourable Woman. He's repped by Paradigm and Conway Van Gelder Grant in the U.K.
Gabaldon's seven-book series has sold more than 18 million copies and appeared six times on The New York Times' best-seller list. The eighth book in the Outlander series is due in the spring.
Moore will write the series and executive produce alongside Jim Kohlberg. The drama hails from Sony Pictures Television and is produced by Tall Ship Productions, Story Mining & Supply Co. and Left Bank Pictures. Starz picked up the drama in June with a 16-episode order for 2014.